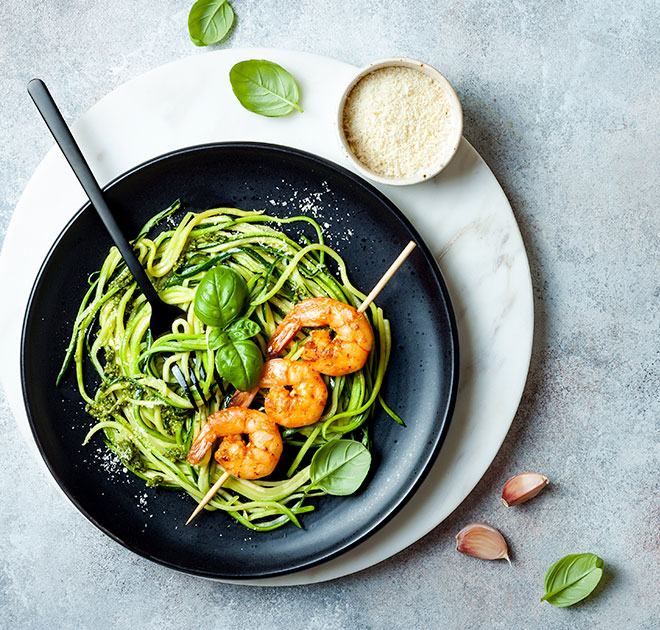 Prawn skewers with zucchini noodles and avocado pesto
A herby prawn dish with all the buttery richness of avocado.
Ingredients
4 small zucchini
1/2 tsp salt
2 avocado, peeled and destoned
2 clove garlic, crushed
1 cup basil, leaves plus extra to serve
1 tbs lime juice
3 tbs olive oil
250g raw prawns, peeled and deveined
Cooking Method
Step 1
Using a spiral vegetable slicer, spiralise zucchini into long, thin strands. Place zucchini 'noodles' in a colander and toss with salt. Allow to drain 15 minutes.
Step 2
Meanwhile, combine the avocado, garlic, basil and lime juice in a food processor. Pulse until finely chopped. Add 1 tbs olive oil and process until smooth.
Step 3
Thread raw prawns on skewers. Coat with 1 tbs oil and grill for 3 to 4 minutes, turning once, until prawns cooked through.
Step 4
Heat 1 tbs olive oil in a large fry-pan. Add the zucchini noodles and gently heat for approximately 3 minutes.