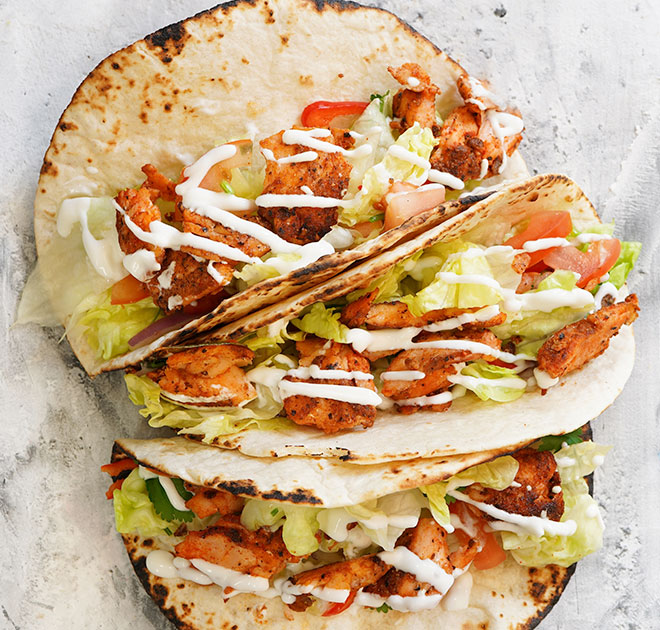 Ingredients
270g salmon fillets
1 tbs chilli powder
1 tsp ground cumin
1/2 tsp dried oregano
1/4 tsp cayenne pepper
1/2 tsp salt
2 tbs olive oil
1 pack flour tortillas
1 cup lettuce leaves, shredded
1 large avocado, peeled, pitted and diced
1 tomato, chopped
1 jalapeno, cored, finely diced
2 tbs lime juice
Sour cream to serve
Cooking Method
Step 1
Preheat fan-forced oven to 180◦C or 200◦C conventional oven.
Step 2
Whisk together the chili powder, cumin, oregano, cayenne and salt. Pat the salmon fillets dry with paper towel and lay on a baking paper-lined roasting tray. Brush all sides of salmon with oil, and sprinkle evenly with seasoning mix.
Step 3
Oven bake seasoned salmon for 12 to 15 minutes, or until cooked through and the salmon flakes easily.
Step 4
Use a fork to roughly shred into large pieces. Assemble tacos with layers of lettuce and salmon flakes, top with avocado, tomato, jalapeño and a squeeze of lime juice. Drizzle sour cream to serve.