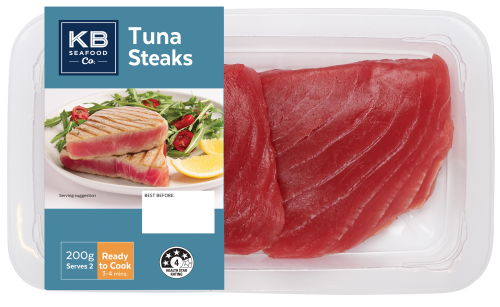 KB Seafood Co Tuna Steaks
Fresh and succulent raw tuna steaks, perfect for grilling.
Grill
Country of Origin
Product of Indonesia Packed in Australia
Heat 1 tablespoon of oil in a fry pan on medium heat.
Cook for 3-4 minutes each side or to your liking.
Season to taste.
Cook times may vary depending on your appliance.